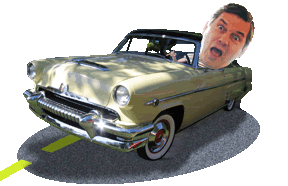 OK kids, you know the rules...let the play begin. Tomorrow I'll post the answer and the winner. Heck, I know, you'll all have checked the dictionary by then, but I'll make it official.

"mendicant"

A. Ineffective

B. A beggar

C. Characterized by deception or dishonesty

RESULTS

So am I to believe that all three of you chose correctly without "research"? WELL, it's true, at least the part about choosing correctly. Congratulations to you smart people.