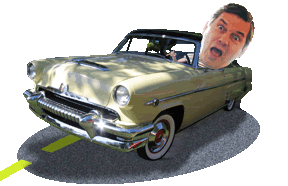 After a couple of months to think of new brain twisters, Wordy Guy is back with Number 9 in the series.

Brush the dust off your Latin; here comes


Ipso Facto

A) A Latin term meaning "an established fact."

B) A Latin term meaning "as an inevitable result."

C) A legal term meaning "established by law."


This one's tough if you know "just enough Latin to be dangerous". Take care my fiends!

**UPDATE**
The answer is
B
Although Cactus was the first, our lupine friend from way out West, Wollf, was the first correct answer. If you look at his comment, it is evident that he has some experience with Latin as a language.

Congratulations, Mr. Wollf, you now have bragging rights for Wordy Guy IX!