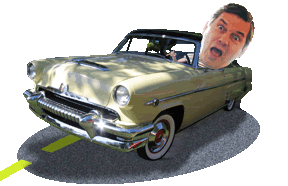 That's "X" as in "Ten", not something naughty. You guys know me better than that...

Yes, looking back, it was back in June '08 since last we heard from our Wordy Guy. Here is his latest puzzle-ette.

Answer in the comments, first correct answer in order gets bragging rights and not really much else. As if "bragging rights" for this blog is not an oxymoron. Anyhow, no cheating.

Pinnace
A. A sleeveless garment worn as an apron or a dress

B. A light sailing ship

C. A thin, light-weight saber

FINAL RESULTS
Well, knowing the author and readers of this blog, I suppose a straight answer would be outside the realm of possibility.
Innominatus seems to be the unclear winner, he confessed to looking up the answer, but his mini-narrative was hilarious. I almost prefer it to the real answer, which up until the time I read the first entry was a simple B, a light sailing ship. In fact, I am contemplating changing the rules. The entries should/might/could be accompanied by a sentence putting the word in question to good use, made up or not.