I have been SUPER BIZZY at work and my iMac @ home is "on hiatus", hence the scarcity of blogging of late...So here's another Wordy Guy for your brain to ponder on.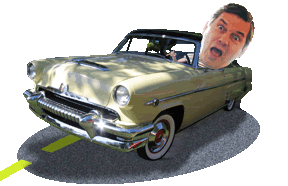 REMEMBER — No consulting any kind of dictionary or reference material.

Eldritch

A) An official who served as a mediator of disputes in medieval England

B) Weird or eerie

C) A medicinal herb that grows wild in New Zealand

As always, put your guesses in the comments. I know that a lot of you are thinking about it, so just make your guess. You'll learn something either way!

*UPDATE*
Yes, one of the Cactus clan got the right answer, Miss Sus chose correctly; it's "B" Weird or eerie". As always, I appreciate the readers and the guessers playing my lame little game. Hey, it's either this or check your Facebook account all afternoon, right?

Of course.