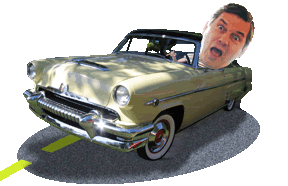 Yeah, so here's another Wordy Guy.

Suffice to say, it's April Fool's Day, perfectly appropriate for me, and I hope to fool you into guessing the wrong word.

Please enter in the comments, and no more lame excuses, all you have to do is "sign in as "other"".


Tsan tsa
A) an alcohol-soaked gauze for cleaning wounds
B) a primitive native ritual
C) a shrunken head

Play for fabulous prizes! No cheating!

**UPDATE**
The answer is C, a shrunken head.

RobV is the winner, the first with the correct answer. He will receive a hat full of nothing, minus the hat. That's the kind of hat I wear every day.

There is a dispute by a non-commenter; she maintains that the tsan tsa IS the ritual of MAKING a shrunken head, but I dismissed her. It's MY game. And specifically, the definition didn't specify any particular ritual, and since the ritual is named for the artifact created, the answer remains "C".