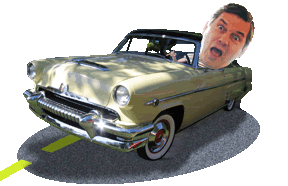 You thought I'd forgotten about "Wordy Guy", didn't you. Well everybody knows the rules, so no cheating, answer in the comments, and San Jac folks, if you saw Rob's original email and already know the answer, you are not eligible for the sizable cash prize.

Orison
1. A small constellation near the larger Orion constellation

2. Prayer

3. Proper Latin name for an insect native to Australia, commonly called the Prickly Walking Stick

I'll post the answer on Monday.


**UPDATE***
OK, so it's Monday, and although the two early commentors raised the level of optimism I allowed myself, the voting/guessing is closed with BOTH entries with the correct definition.

"Cactus" is our bragging rights winner for this round of Wordy Guy, and I hope next time, more of you will actually venture a guess.

You're killing me, you know that, don't you?